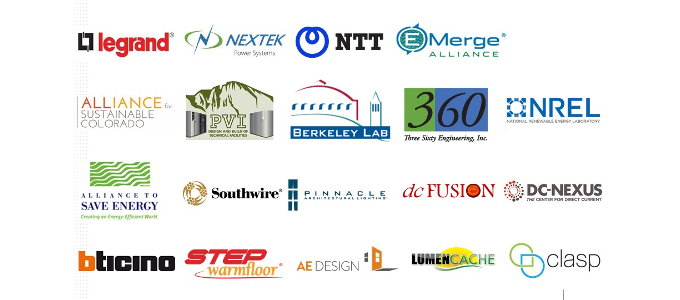 Legrand Leads Push for Mass DC Commercialization
have a peek at this web-site On February 15, 2017, leaders from industry, government labs, standards and non-profit groups gathered in Denver for a one day workshop to catalyze the adoption of direct current (DC) solutions worldwide.  Sponsored by Legrand and the Alliance for Sustainable Colorado, the discussion focused on DC solutions currently available in the marketplace and how the number of solutions will increase as industry leaders like Legrand spearhead the commercialization of additional products.
is it bad to hook up with someone you just met
straight from the source Direct current solutions are designed to provide reliability, resiliency, efficiency, cost-savings and sustainability.  These solutions span horizontally across many verticals including 1) Commercial 2) Data Centers and IT 3) Generation and Storage 4) Industrial 5) Residential and 6) Transmission and Micro-grids.
rencontres lyonnaises de rythmologie
click here for info er sucht sie dorsten http://bannholz.net/masjanja/7072 Entities represented at this meeting included:
reference Legrand
rencontres gratuites sud ouest Alliance for Sustainable Colorado (ASC)
360 Engineering
AE Design
Alliance to Save Energy (ASE)
Bticino
CLASP
DCFusion
DC-NEXUS, LLC
EMerge Alliance
Lawrence Berkely National Lab (LBNL)
Lumencache
National Renewable Energy Lab (NREL)
Nextek
NTT
Pinnacle Lighting
PVI Construction Management
Southwire
Warmfloor
To help the public identify and recognize DC solutions, the http://ecapguatemala.org.gt/poioe/6108 #DemandDC campaign was introduced.  Participating companies and organizations can leverage this unifying message to increase awareness and create interest in the many advantages DC solutions offer.